Best Pay As You Go Cell Phone Plans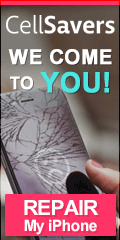 If you're looking for some ways to save money on your talk minutes, text and data usage, then perhaps you should start looking for the best Pay As You Go cell phone plans.
Pay as you go plans are a cell phone payment that permits you to buy a large number of talk minutes and text to use over weeks or months. You may also select billing at a daily rate, only when you use the phone.
There is a wide variety of pay as you go cell phone plans available and it's always good to select the plan based on your usage whether you are more into data usage or voice or text.
In this article, we are going to list out few of the best pay as you go plans offered by the best cell phone service providers in the United States.
AT&T
AT&T's entry into the prepaid wireless industry is their GoPhone plan. The plan is pretty simple and offers basically 2 options, a pay as you go per-minute plan and several unlimited monthly plans.
Your account gets charged $2 for the days you use your phone. So, for example, if you make 1 call you get charged $2 for the day. If you make 1,000 calls you get charged $2 for the day. Get More Info
Price: $2/Day
Unlimited Talk
Unlimited Texts
H2O Wireless
H2O Wireless is a relatively small prepaid GSM wireless carrier that operates on AT&T. The carrier offers Pay As You Go LTE plans with $10, $20, $25, $30 and $100 refills which can fit the needs of many consumers. Get More Info
US Mobile
US Mobile offers customizable pay as you go plans where you can choose the number of talk minutes, text and data that will fit your needs. All plans come with a 30-day risk-free trial. Get More Info
T-Mobile
T-Mobile is the fastest growing wireless carrier in the US. T-Mobile is offering an affordable prepaid pay as you go plan to start at $3 a month. Their pay as you go plans offer flexible calling rates, while their Monthly 4 G plans offer smartphones with prepaid plans. Get More Info
Price: $3/month
30 Minutes Talk
30 Text Messages
Net10 Wireless
Net10 wireless is a prepaid phone service, which is owned by TracFone is one popular option that has a diverse range of services. They operate as two different prepaid services providers though both have a range of service plans that are almost interchangeable. the pay as you go option presents the perfect choice. There are seven pricing schemes available for prepaid Net10 airtime minutes, the lowest being $20 for 200 minutes. Get More Info
Airvoice Wireless
Airvoice Wireless is an MVNO that offers low cost cell phone plans through the AT&T network. Most notable for their Pay As You Go plans. their pay-as-you-go plans are slightly similar to prepaid plans in that you pay the wireless company up front, but is quite different in how the plan is used and how the cost charges are calculated. Get More Info
Page Plus
Page Plus is a Prepaid service offering Pay-As-You-Go plans with no contracts, no commitment, and no credit checks. Page Plus Cellular, a mobile virtual network operator (MVNO) that uses Verizon Wireless network for providing service. Get More Info
When selecting a pay as you go cell phone plan, first consider how often you intend to use your cell phone. Some carriers let you buy large quantities of minutes upfront while others charge you a per-minute fee for the minutes you actually use.
You also need to consider how you use your cell phone. Some companies charge extra for texts, for instance. If you purchase a set number of minutes at once, be mindful of their expiration date, usually anywhere from a month to a year after the purchase date. Pay as you go plans may not be the best option if you're interested in a smartphone because few companies allow smartphone users to take advantage of these plans.